Aarhus 24-25 february 2018

5Rhythms® HEARTBEAT

"To love the body and respect the heart is meant to be instinctive. It's meant to pass from generation to generation, and this has not happened in the western world. Somebody's gotto jump off the wheel, and that would be us." Gabrielle Roth

Following Gabrielles Heartbeatmap we will
explore the movement of basic instinctiv feelings
FEAR protects us,
ANGER defends us,
SADNESS releases us,
JOY connect us and
COMPASSION united us.
On this journey we will invite our emotions as
energy, as power, as part of being human.Old
emotions that have been locked in our limbs or
caged in our chest begin to shake loose.We explore and transform inner constructs, beginning to see our old scars as symbols of wisdom and healing. It is more about moving energi than contents of personal history. We move together with love, tenderness, kindness and with care.
---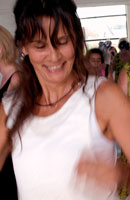 Annette Uhlemann

Certified 5Rhythms® Waves- & Heartbeat teacher and 5RTA member. She worked individual with massage therapy, bodywork and as a movement teacher in schools, hospitals, educations and trainings the last 25 years. The last 12 years she worked with the 5Rhythms® in the healthcare system as a regular part of the rehabilitation programs for cancer patients and scientific research projects.

HEARTBEAT

Date & time
Saturday 24 february 11.00 - 18.00
Søndag den 25 february 11.00 - 17.00

Prequisites beginners are welcome
but are recommended to have at least 9
hours of instructed 5Rhythms® practise

Cost
Dkk 1200 if payed 14 days before
Thereafter 1400 Dkr

Venue
Antroprosofisk Hus i Århus
Rosenvangs Allé 251 - Højbjerg, Århus

Contact / Booking:
Annette Uhlemann
annette@uhlemann.dk
Phone +45 31 23 93 13
---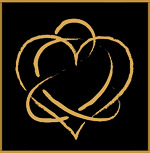 Antroprosofisk Hus i Århus
Rosenvangs Allé 251 - Højbjerg, Århus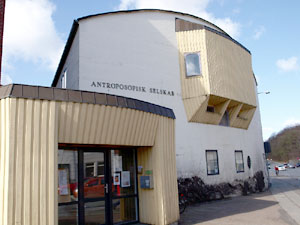 ---
"To love the body and respect the heart
is meant to be instinctive.

It's meant to pass from generation to generation, and this has not happened
in the western world.

Somebody's got to jump off the wheel,
and that would be us."

Gabrielle Roth