July - august 2021
Gabrielle Roth's 5Rhythms® workshops

Two workshops with Jonathan Horan

HEARTBEAT Weekend &
CYCLES 5 Days

July 23rd - 25th : Heartbeat (Friday - Sunday)
July 28th - August 1st.: Cycles (Wednesday - Sunday)

Participate in one or both workshops
---
July 23rd - 25th
HEARTBEAT
With Jonathan Horan

"The Way is not in the sky
The Way is in the heart."
- Buddha
Let's take the time to stop the world and pay attention to our hearts. Our attention is like a spotlight. Feelings live in our body parts, and when we shine the light of our attention on specific body parts, memories crack open and move, dissolving the hard hold they have on us. Shapeshifting through feelings as they come up will open us up to their messages, their symbols and their signals.

One of the single-most powerful acts we can do is to share our vulnerability. The more we open up and dance through our feelings, the safer the environment becomes to explore our edges. These dances will be our offering to the bigger world. They will be our prayers for peace.

This will be my focus not only in this workshop but also for my entire residency.

The wilderness of our hearts scares us. We haven't been taught to track our feelings, much less respect them. In fact, we often feel ashamed of them when they do pop up. Even in our own families we hold back, dismiss and deny true responses. Even in the dark of the movie theater we swallow our tears. This is very sad. We've lost our spontaneity. Why do we give fear so much power?

To befriend our emotions, to not be frozen by fear, is our destiny on this dancing path. Fear is the clearest meter of our edge, the edge where we feel comfortable and grounded. When we start to feel uncomfortable, it's a challenge. A challenge is an invitation to move from who we are into who we are becoming. The bigger the fear, the more important it is for us to face it. It's not just a stoplight, it's a huge road sign: COME DANCE WITH ME.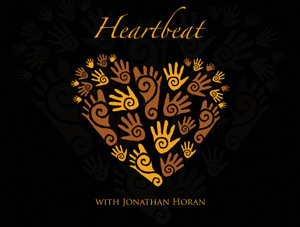 ---
July 28th - August 1st
Cycles
With Jonathan Horan

In this workshop, rooted in Gabrielle Roth's 5Rhythms movement practice, we use our dance like archeologists to dig beneath the surface, to seek buried treasures and pearls of wisdom gleaned from our own life experience. The 5Rhythms offer us both a map to understanding and a way to deeply embody the patterns, waves, and vibrations that organically move us from birth to death.

Our journey will be a deep investigation into our
personal relationship to the rhythms and rituals, the teachings and traditions, the people and places that have formed and informed who we are. Every session will be a deeper dance into the parts of us we wish to celebrate and honor, as well as those parts we wish to let go.

Moving with a diverse group of people enriches our way. The work of Cycles focuses us on our common ground, providing us with an innovative, creative prism through which to view our journey.

Please bring a journal, some family photos, and an object of deep meaning to you.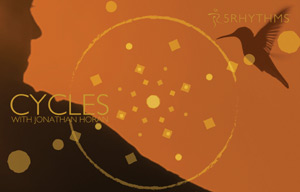 Recommended reading: Roth, Maps to Ecstasy and Sweat Your Prayers.

Prerequisites: Waves and Heartbeat

Times / schedules:
Heartbeat: July 23. - 25. 2021
Friday: 18:00 pm - 9.00 pm (***Open evening)
Saturday: 11.00 am - 6.30 pm
Sunday: 11.00 am - 5 pm
Cycles: July 28. - August 1. 2021
Wednesday: 12:00 am - 5.30 pm
Thurs: 11.00 am - 6.30 pm
Friday: 11.00 am - 6.30 pm
Saturday: 11.00 am - 6.30 pm
Sunday: 11.00 am - 5 pm
***Friday open evening class is part of the Heartbeat workshop but open for others who can only participate this evening.
Teacher: Jonathan Horan (USA)
Level:
The workshops counts as Heartbeat and Cycles for the Gabrielle Roth Teacher's Training
Venue:
Campus Vejle, Boulevarden 48, 7100 Vejle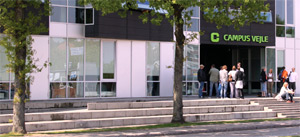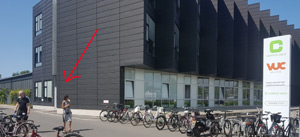 Find it on Google maps here...
PARKING
You can park for free all days at Campus and on the other side of the street.
---
Corona Safety regulations
(These guidelines and rules can and most likely will change the next weeks)

It's not required to wear a mask.

Please only book if you're able to agree to the points below.

You must be vaccinated or be able to present a negative test that is less than 72 hours old and you only come if you do not have any of corona symptoms.

Entry into Denmark - valid from 5 June 2021
Various rules apply to travels to Denmark depending on how you arrive in Denmark and your ties with or your purpose of entering Denmark.
https://en.coronasmitte.dk/rules-and-regulations/entry-into-denmark
"Fully vaccinated foreigners who are habitually resident in a yellow or orange EU or Schengen country, yellow or orange OECD country or yellow third country are exempt from the requirement to present a negative COVID-19 test prior to entry into Denmark and the requirement to have a worthy purpose. They are also exempt from the requirement to present a negative COVID-19 test before boarding a plane and the requirement to take a test and to self-isolate upon entry into Denmark, unless they arrive from a red country."
Also this specific to US & UK:
Denmark has announced that since June 4, fully vaccinated Brits and Americans are allowed to enter the country without being subject to testing and quarantine requirements.
https://www.schengenvisainfo.com/news/denmark-opens-borders-for-vaccinated-travellers-from-uk-us-11-other-third-countries/
---
Buy food lunch break

There is a small supermarket beside venue and The pedestrian zone is 10 minutes walk from the venue... How to walk...

Some chose to spend time in the park between venue and pedestrian zone... Se where
---
Information about Vejle
http://www.visitvejle.com/ln-int/denmark/vejle-tourist
---
Price / Payment:

Price for both workshops and Open evening DKR 4500

For HeartBeat Weekend 1800 Dkr
Open friday evening incl

For 5 Days Cycles 3300 Dkr

Open evening alone 300 Dkr.

We offer a 15 % discount of the full price for 5RTA members (Trained 5R-teachers)
---
Prerequisites:

Heartbeat: 12 hours of Waves classes or 1 weekend Waves workshop with a 5RTA member teacher.

Cycles: Waves and Heartbeat

All workshop hours contribute to 5Rhythms® teachers training prerequisites (5 days).
---
How to book:
Please send an e-mail with your name, address, phonenumber and a list of 5Rhythms workshops you did to Jan Redsted and I will send you all the information you need!

Email: jan@redsted.dk Tel +45 29 62 29 76
---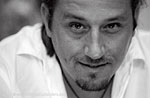 Jonathan Horan
Jonathan is Gabrielle Roth's son and closest collaborator.
He has been immersed in the 5Rhythms® throughout his life and continues to be a key catalyst in its evolution.

From the mountains and oceans of Big Sur to the skyscrapers and theatres of NYC, I grew up in extremes and learned a deep respect for the wilderness that is both nature and human nature. When I was nine, I participated in my first 5Rhythms workshop — my grandfather was dying, my mom was very fragile and I was worried about her so I hung around. I fell in love with the work, the rhythms, the people, the freedom and the discipline. By seventeen, I had dropped in fully and I have done almost every workshop Gabrielle has taught in the last twenty-five years. I followed in her dancing footsteps as student and teacher and am committed to keeping the fire of her core teachings alive.
---
Vejle city
The city itself has a population of a little more than 50.000 which means that everything in the town is in walking distance... se distances below from venue to Hotels, station etc.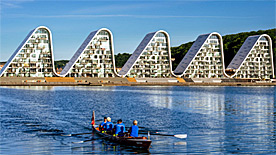 ---
Travel/Trains/Airports
Airports:



BillundAirport (35 min with bus to Vejle)

Buses (Billund - Vejle | Vejle - Billund)
Bus Sydtrafik Click here
Busses goes to TrafikCenter (15 min walk from venue: See rute here.... )

Copenhagen Airport
About 3 hours in train

Order Trainticket from Copenhagen here:
http://www.rejseplanen.dk/bin/query.exe/en

From: Copenhagen Airport
To: Vejle St.
Walking from Vejle train Station to Venue
---

Overnight Accommodation:
Own sleeping bag at the venue
The venue is open to let participants stay overnight for 50 Dkr. pr night. (little less than 7 Euro)
Can be payed during or before your stay.

Its very basic with classrooms where you would have to bring sleeping bag and something sleep on like a rolling pad or yogamatt.

Only Tea-kitchen to boil water, with no cooker but good showers and toilets.
Write to us if you are interested in this option. jan@redsted.dk
----------------
BB Hotel: This is a cheap solution if you share room with 1 or more people. Last years many were satisfied with this place and its only few min. walk from venue
http://www.bbhotels.dk/ (700 M) See on Maps
We heard of these 2 BB in Vejle center
1. www.casa-mundo-bb.com
30 min walk from venue see: google.dk/maps

2.This is a little closer: www.siesta-vejle.dk
15 min walk see : google.dk/maps
--------------------------------------------------

Hotels few meters from venue
1. www.scandichotels.com (600 M) See on Maps

2. BestWestern (1100 M) See on Maps
3. Vejle Center Hotel (750 M) See on Maps
4. CABINN Vejle (1200 M) See on Maps
--------------------------------------------------
AirBnB Vejle www.airbnb.dk/s/Vejle
Hostel (5 KM from venue)
http://www.vejle-danhostel.dk/index_eng.html
Appartments in Vejle
Click here...
Private BB in & close to Vejle
http://www.visitvejle.dk/vejle/bed-and-breakfast
Rent a Summerhouse (Car needed)
5 to 20 KM from venue
See more here...
Camping
www.vejlecitycamping.dk (2.8 km from venue)

If you have a car:

faarup-soe.dk-camp.dk 12 km

www.vejlefjordcamping.dk 15 KM from venue

www.hagenstrandcamping.dk 19 KM from venue

www.morkholt.dk 18 km from venue
---

RENT car
:
www.europcar.dk
RENT Bicycle
:
visitvejle.com
---