Copenhagen, January 2022
5Rhythms® workshop with Jonathan Horan

January 28th - 30th - 2022
Journey Into Trance
With Jonathan Horan

"Trance is a tricky place, a place not many understand. It's a mindful state that only happens when you get out of your way and fall into your true self so deeply that something inside clicks and you are simultaneously being and witnessing yourself." Gabrielle Roth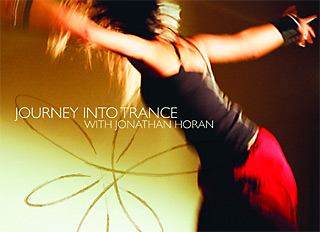 We all long for a place to call home, a place where we feel totally connected and at peace. But there is no home unless we find it in ourselves. The way home is a journey into trance. Trance is soul food, an injection of spirit that can carry us for days and weeks through subways and supermarkets, head-trips and heartaches.

In trance we move into the bigger picture. And from this vantage point we can see into the dark of our own hearts and let go of all the things that haunt us, relinquish them, turn them over to the Great Spirit. Sometimes, we are moved by the spirit of wolf, sometimes we are moved by the spirit of river or the spirit of fear or father. If we let go it takes us past our ordinary self into our luminous self. Any energy fully embodied can be a gateway.

Every time we hold our breath, we are holding back the Great Spirit and all its awesome power. But it is the very presence of that power we all deeply crave. We crave it because it is a catalyst; it shakes us up, keeps us real. It takes a lot of preparation to let go of being the mover and allow the self to be moved. In a million unspoken ways, we will be tested and rewarded.

This weekend is devoted to unwinding the mind, moving through specific maps and meditations that teach us how to more deeply traverse the world of trance. It is also an opportunity to deepen our 5Rhythms practice and connect with its roots
---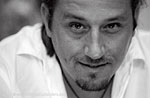 Jonathan Horan
Jonathan is Gabrielle Roth's son and closest collaborator.
He has been immersed in the 5Rhythms® throughout his life and continues to be a key catalyst in its evolution.

From the mountains and oceans of Big Sur to the skyscrapers and theatres of NYC, I grew up in extremes and learned a deep respect for the wilderness that is both nature and human nature. When I was nine, I participated in my first 5Rhythms workshop — my grandfather was dying, my mom was very fragile and I was worried about her so I hung around. I fell in love with the work, the rhythms, the people, the freedom and the discipline. By seventeen, I had dropped in fully and I have done almost every workshop Gabrielle has taught in the last twenty-five years. I followed in her dancing footsteps as student and teacher and am committed to keeping the fire of her core teachings alive.
---

Times / schedules:
Journey into Trance:
January 28. - 30. 2022
Friday: 18:00 - 21.00 (***Open evening)
Saturday: 11.00 - 18.00
Sunday: 11.00 - 17.00
***Friday open evening class is part of the workshop but open for others who can only participate this evening.
Teacher:
Jonathan Horan (USA)
Level:
A Gabrielle Roth 5Rhythms Waves workshop is the foundation of the entire body of 5Rhythms work in which we expand our class work with a deepened physical expression and knowledge of the essential 5Rhythms and their polarities.
Venue:
Københavns Professionshøjskole (Campus Carlsberg), Humletorvet 3, 1799 København V


Find it on Google maps here...

---
Price / Payment:

Full workshop 2.150,- Dkr. (1.800,-*) -
(Open evening incl.)

* Early bird price if you register now and pay before January 7th.

Open evening alone 300 Dkr.

We offer a 15 % discount of the full price for 5RTA members (Trained 5R-teachers)
---
Prerequisites:

No prerequisites required.

All workshop hours contribute to 5Rhythms® teachers training prerequisites.
---
How to book:
Please send an e-mail with:
1. Your name
2. The Country you live in
3. A little about your 5Rhythms expirience
To Jan Redsted and I will send you information about payment etc.!

Email: jan@redsted.dk Tel +45 29 62 29 76
---
Carlsberg City in Copenhagen
Carlsberg City District is an area in Vesterbro in Copenhagen, bordering to the Frederiksberg and Valby districts undergoing an interesting transformation from industry to residential, cultural and climate focused neighbourhood.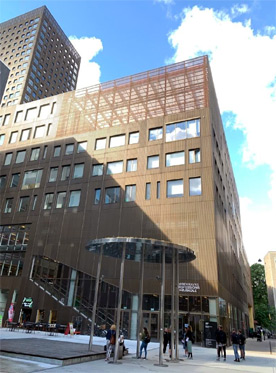 Travel/Trains/Airports
---

Overnight Accommodation:
---