København
5Rytmer hver torsdag.
Kl.20.00 - 22.00.
Nu i Soulhouse
Hørsholmsgade 20.
2200 KBH N.
Se mere...
---
De 5Rytmer Med
Birgitte Rasmussen
Hver 2. fredag
kl. 19-21.30
Kapelvej 46C, 2200 Kbh N
Se mere...
Århus
Hver tirsdag Kl.18.30 - 21.00
N. Kochs Skole
(Indgang G øverste sal)
Skt. Johannes Allé 4, Aarhus C
Med Laila & Annette
Se mere...
Vejle
DanseQuilibrium, Holmen 23
Hver fredag. kl. 18.30 - 21.00.
Med Annette &/eller Jan
Mere om Vejle


Join the facebookgroup
International 5rhythms workshops in Denmark
to share travel, accomodation etc.

Workshops
---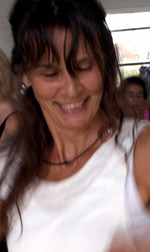 October 21. - 23, 2016

Weekend workshop Denmark with Annette Uhlemann

5Rhythms® HEARTBEAT


For all my Realations

The spontaneous heart is one that knows how to love and be loved. The Heartbeat map is a guide to how our emotional energy moves and morphs.
In this practice we embody the art of being a fluid emotional athlete. This map teaches us how to navigate the emotional terrain of life without getting stuck, holding on or pushing away.

More about the workshops, travel and accomodation here...
---
February & October 2017

Ongoing Group 2 modules "Awakening"


with Alain Allard 2017

22.-26. Feb: Being/Feeling
18.-22. Oct.: Knowing / Seeing / Serving)
---
12. - 16. Jul 2017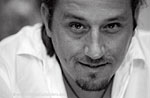 Medicine Dance
With Jonathan Horan

19. - 23 Jul 2017
Naked Soul
With Jonathan Horan


Ane Friis
Kolding
+45 28 15 57 54
Facebook side...

---

Annette Uhlemann
Århus & Vejle
+45 31 23 93 13
www.uhlemann.dk
---

Birgitte Rasmussen
København, Ringsted & Silkeborg
+45 26 27 14 71
www.dans5rytmer.dk
---
Jan Redsted
Århus & Vejle
+45 29 62 29 76
Jan Redsted
---

Laila Wodtke Nissen
Århus
+45 22 25 42 43
www.humanmove.dk
---

Mette Feilberg
København
+45 21 33 13 41
www.uhlemann.dk
---

Nina Ejlskov
Fyn
ninaejlskov.dk

---
Gabrielle Roth
The 5Rhythms® global
www.gabrielleroth.com
---